Packed with wholegrains, our toasted millet muesli is high in fiber and protein, making it a nourishing yet delicious breakfast. This muesli gets its unique flavour from high-quality rolled oats, ragi, jowar, pistachios, real dry figs and is toasted with honey and palm jaggery. Nutritious with crunchy almonds and flax seeds
Enjoy this 2019 UK Fine Food Award winning muesli with chilled milk or your choice of yoghurt.

This healthy breakfast muesli has no added artificial colours, flavours or preservatives. It is high in fiber, rich in antioxidants and gluten-free and contains no white sugar.
Rolled Oats 46%, Palm jaggery 12.15%, Figs 10%, Sunflower oil 8.62%, Honey 5%, Ragi Flakes, Jowar Flakes, Almonds, Pistachios 3.2%, Flax Seeds, Vanilla, Salt & Natural Mixed Tocopherols.
Contains nuts and seeds and is made in a plant which handles wheat, soy and dairy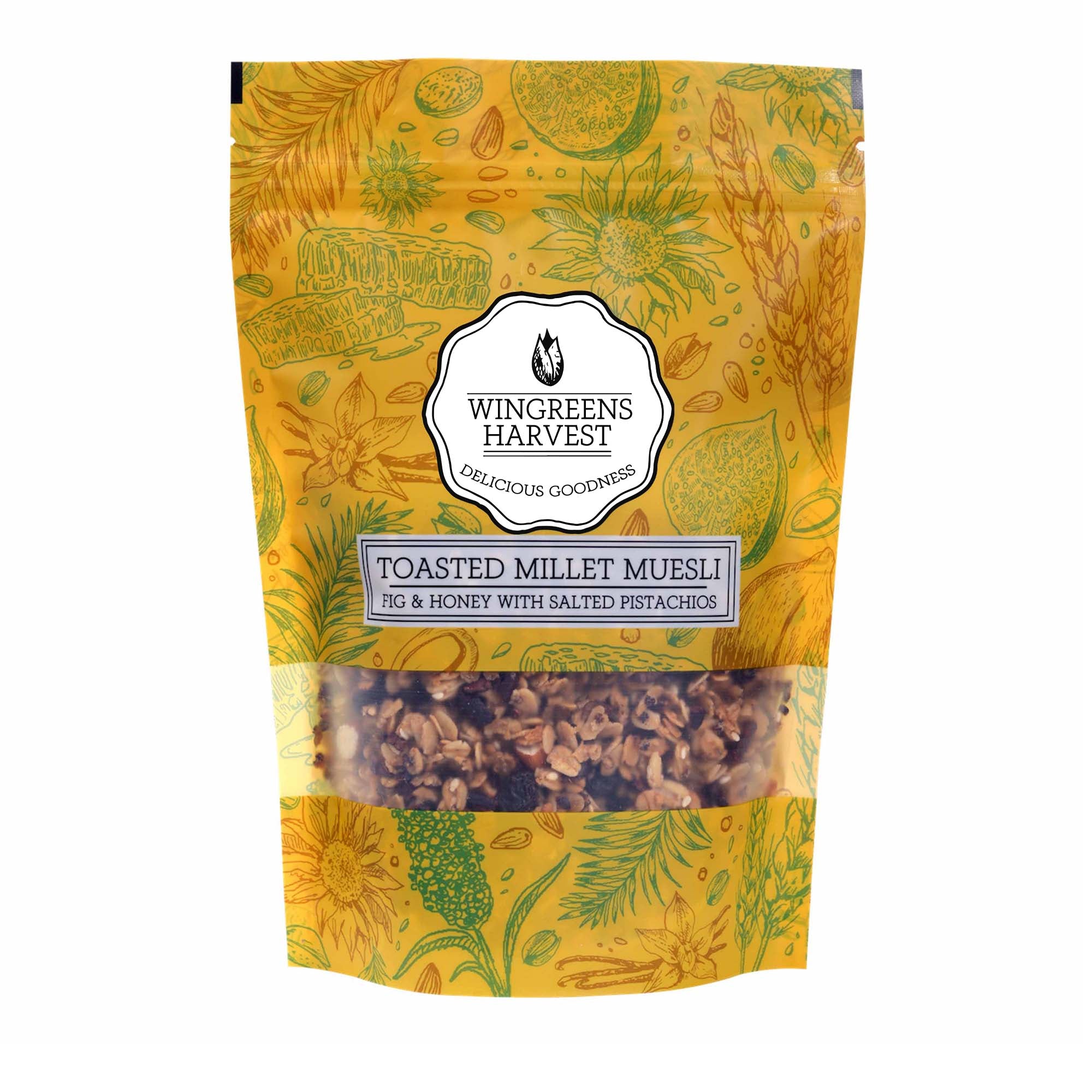 Toasted Millet Muesli - Fig & Honey with Salted Pistachios 250 g
PRICE :
Rs. 230.00
Rs. 212.00