These are all-natural highly nutritious nut bars made of whole nuts like almonds, cashews and seeds and have real cranberries. These nut & seeds bars are high protein and gluten-free. It's a perfect on-the-go snack or for a pre & post-workout pick me up.
The protein bars are free from all additives such as artificial colours & flavours and is non GMO.

100% NATURAL, VEGAN, & GLUTEN-FREE.
Almonds 51.62%, Dietary Fiber (Fructooligosaccharides) 22.36%, Cranberries 17.19%, Green Pumpkin Seed 5.73%, Flax Seed, Sunflower Oil, Rice, Salt, Vanilla and Natural Mixed Tocopherol.
Contains nuts and seeds and is made in a plant which handles wheat, soy and dairy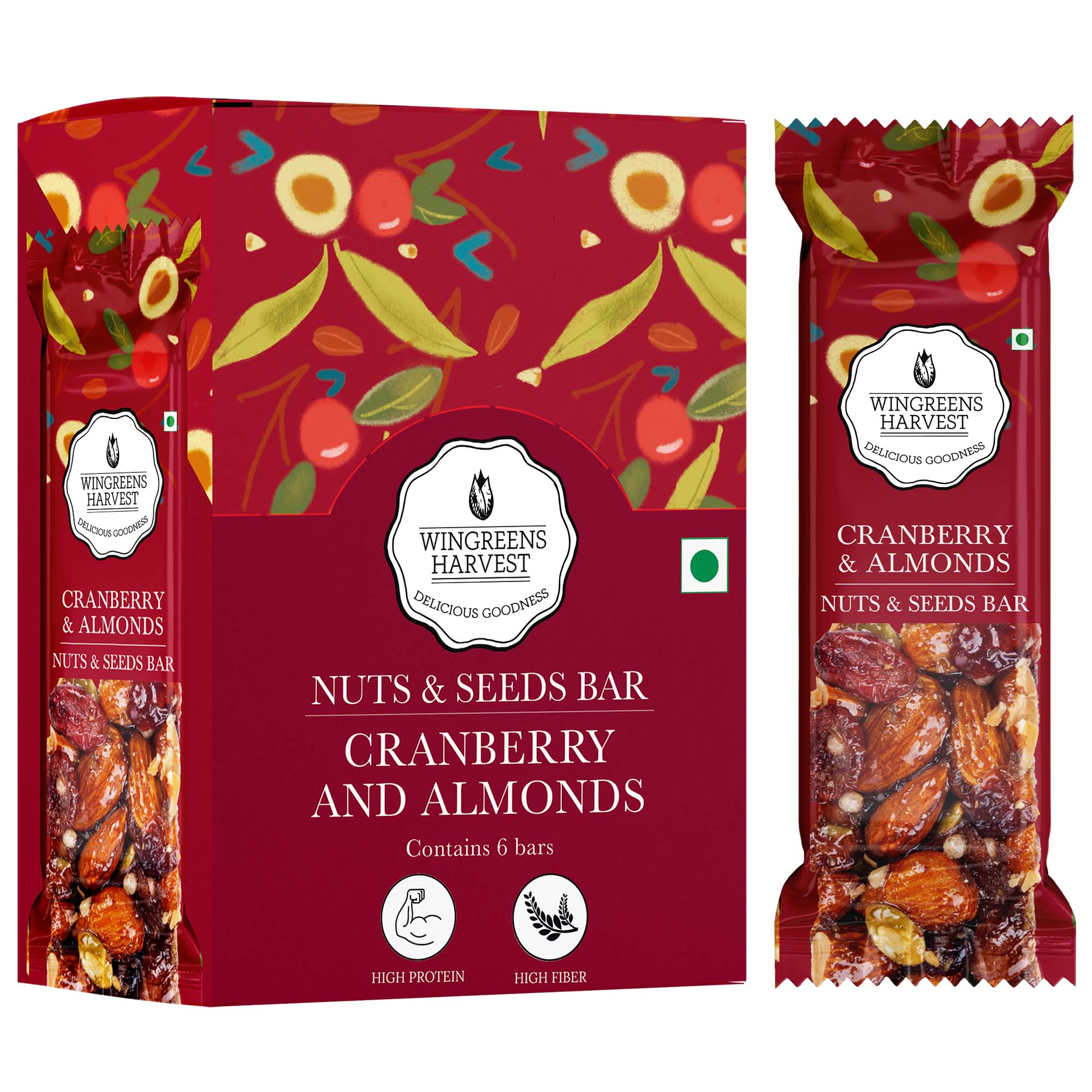 Nuts & Seeds Bar - Cranberry & Almond 180 g ( 30 g x 6 Bars)
PRICE :
Rs. 480.00
Rs. 442.00