Wingreens Harvest Toasted Millet Muesli - Dark Chocolate with Orange Peel is a delicious mix of highly nutritious and healthy whole grain oats & millets - Rolled Oats, Ragi and Bajra, high-quality dark chocolate, orange peel and loaded with crunchy almonds are gently toasted with locally grown palm jaggery to create this one of a kind breakfast muesli. This is a perfect pick me up to anyone's day. It can be eaten as a dry snack, mixed with cold milk or yoghurt or even as a topping for your favourite ice cream.

This healthy snack has no added artificial colors or flavor, no preservatives, high in fiber, made with carefully selected high quality ingredients and is rich in antioxidants. Gluten-free
Rolled Oats 48.31% Dark Chocolate 32.87% (Cocoa Powder, Cacao nibs, Milk Powder, Butter, Cane Sugar, Soya Lecithin, Vanilla), Almonds 8%, Jowar Flakes 5%, Orange Peel 3.55%, Flax Seeds, Orange Oil, & Natural Mixed Tocopherols.
Contains dairy, nuts and seeds and is made in a plant which handles wheat, soy and dairy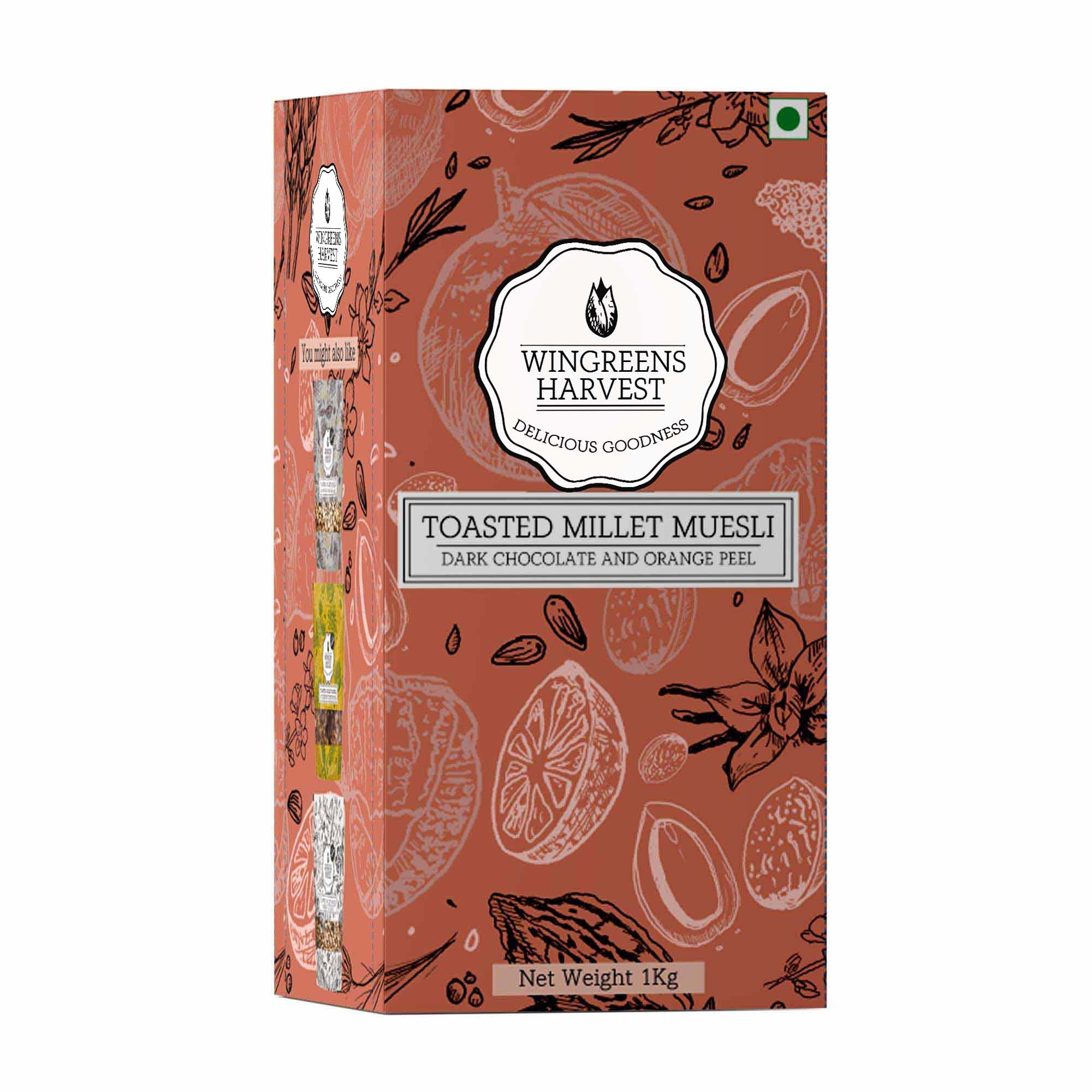 Toasted Millet Muesli: Dark Chocolate and Orange Peel 1 Kg
PRICE :
Rs. 740.00
Rs. 592.00